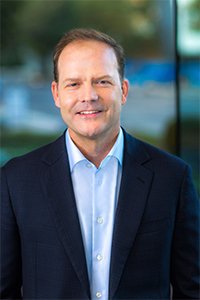 Trey Loughran, Chief Executive Officer
Trey Loughran is Chief Executive Officer of Purchasing Power, LLC. He joined the company in early October 2019, having held multiple senior executive roles spanning financial services and technology, digital marketing and data analytics across both business-to-business and business-to-consumer platforms. Most recently, Loughran served as president of Bankrate.com, a leading online provider of banking services to consumers via one of the largest digital domains in financial services. He also held a number of senior executive roles over a 12-year career at Equifax, including president of two of the company's four business units, chief marketing officer, and head of corporate development and emerging markets. Prior to Equifax, Loughran served in various roles at BellSouth Corporation, McKinsey & Company, and Lazard Frères & Co. Loughran has a BA from the University of North Carolina at Chapel Hill and a JD from Harvard Law School. He is active in the community and is the board chair of the Be the Match Foundation.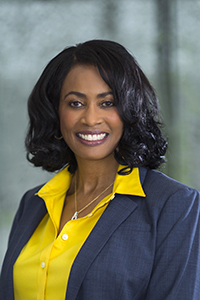 Robin Holland, Chief Operating Officer
Robin Holland is Chief Operating Officer at Purchasing Power® (PPC), responsible for leading the company's consumer and client operations, supply chain and customer care. With 20 plus years of operations and sales experience, Holland previously held senior executive roles at Equifax where she worked on key industry matters while leading initiatives that drove efficiencies, improved customer experiences and client satisfaction. Her most recent role at Equifax was senior vice president, Employer Services Business for the company's Workforce Solutions. Holland earned a Bachelor of Arts in political science from the University of La Verne and attended the executive management program at Emory University in Atlanta. Committed to youth and underserved communities, she has developed and taught many consumer education workshops on financial literacy and credit. She also served as past president of the Atlanta Better Business Bureau and is a former member of the Georgia Consortium for Financial Literacy.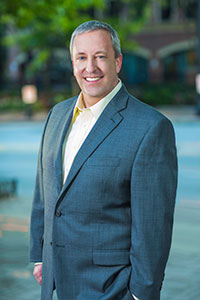 Wade Pierce, Chief Financial Officer
Wade Pierce currently oversees business planning, accounting, budgeting, capital structure, securitization funding, and risk management for the company. His responsibilities include financial statement preparation, analysis, treasury and portfolio management, as well as strategic planning, annual budgeting and forecasting of business growth opportunities. Previously, Pierce served as CFO at Sierra Auto Finance LLC/DriverUp Corporation, and as North American Controller for Citi Retail Services, a division of Citigroup. A certified public accountant and a member of Financial Executives International, Pierce received his bachelor's degree in accounting from Illinois State University in Normal, IL.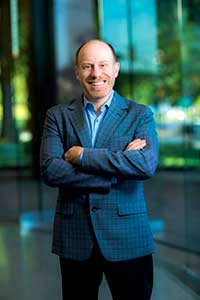 Bryon Colby, Chief Digital Marketing Officer
Bryon Colby is Chief Digital Marketing Officer at Purchasing Power® (PPC), responsible for delivering company growth through digital strategy, developing customer experience online and offline, and leading the e-commerce P&L. He oversees all digital platforms including mobile applications, website operations and social media, as well as brand and consumer marketing, creative solutions, business-to-business marketing and public relations. Previously, he served as senior vice president of digital commerce for Cornerstone Brands, part of Qurate Retail Group. Colby earned a bachelor's degree in communications from Cornell University and a master's degree from the Annenberg School for Communication at the University of Pennsylvania. He is a member of the National Retail Federation Digital Advisory Board and is an advisor and mentor to several industry start-up companies.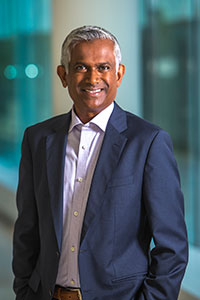 Prakash Muthukrishnan, Chief Technology Officer
Prakash Muthukrishnan is Chief Technology Officer, a newly created role he was promoted to in January 2017. Joining the company in 2013, Muthukrishnan's responsibilities have expanded to include overseeing eCommerce platform and user experience, product management, technology development, delivery and IT operations. Prior to Purchasing Power, Muthukrishnan worked in leadership roles for a variety of companies, including Manhattan Associates and Blockbuster, Inc. Muthukrishnan received his Bachelor of Science degree in computer science from the College of Engineering at Guindy, India. He subsequently earned his Master of Science degree in computer science from the University of Alabama at Birmingham. A U.S. Patent holder, he also is a 2015 ATP Innovation Award winner and a 2017 winner of the "TAG Top 20 Most Innovative Companies in Georgia."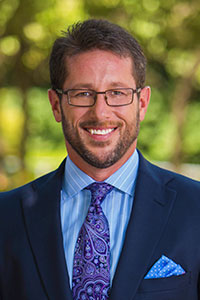 Greg Birge, Chief Legal Officer & Corporate Secretary
Gregory (Greg) Birge has held the position of Chief Legal Officer & Corporate Secretary since 2013. He is responsible for all legal affairs, corporate governance, commercial transactions, intellectual property, privacy and compliance issues. In addition to serving as general counsel, Birge advises and negotiates client contracts with medium and large companies, as well as corporate refinancing transactions. Prior to joining Purchasing Power, Birge held senior legal positions for such companies as Aquilex Holdings, LLC; ChoicePoint Inc.; CyberStarts, Inc.; GE Harris Railway Technology; and White & Case, LLP. With a J.D. from the University of Miami School of Law, he also is an active member of the Association of Corporate Counsel (ACC), Georgia Chapter.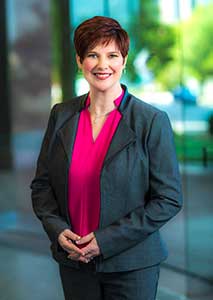 Racquel Roberts, Chief People Officer
Racquel Roberts is Chief People Officer at Purchasing Power, overseeing all human resources responsibilities since June 2006. In this capacity, she focuses on key talent elements, including talent and leadership development, talent recruitment and acquisition, internal communication, benefits administration, employment law, new employee onboarding and career management. Previously, Roberts served as the human resources manager of Sibley Heart Center Cardiology, a human resources manager at CapMark Services, and as a communications manager at Lend Lease. Roberts holds a bachelor of arts degree in social science from Georgia College and State University. Armed with a Senior Professional in Human Resources® certification, Roberts also is a SHRM Senior Certified Professional (SHRM-SCP), recognized by the Society for Human Resource Management (SHRM).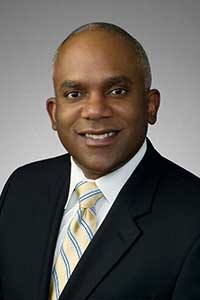 Assad Lazarus, Chief Development Officer
Assad Lazarus is Chief Development Officer and Executive Vice President, Public Sector at Purchasing Power®. He is responsible for leading Purchasing Power's public sector vertical and spearheading strategic business development efforts to drive growth-oriented partnerships across the company. Lazarus boasts nearly 30 years of strategic leadership experience in product management, sales, multi-channel marketing, and business intelligence. Most recently, he was senior vice president and general manager of employee benefits services for Equifax Corporation where he oversaw the company's business focused on providing consumer financial, credit and analytical services through the employer channel. Lazarus received his Bachelor of Science in Applied Math-Statistics & Economics from State University of New York, and his MBA in Finance & Marketing from Emory University in Atlanta. He has served on several non-profit boards, including the Trust for Public Land and the Atlanta YMCA.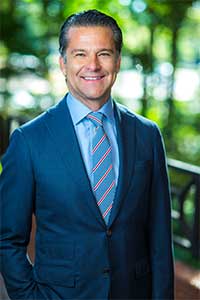 Mike Wilbert, Chief Revenue Officer
Michael Wilbert is Chief Revenue Officer at Purchasing Power, responsible for leading sales and account management for the company. With nearly 30 years of deep sales leadership experience within the benefits space, Wilbert most recently served as senior vice president of sales for Reliance Standard Life (RSL), a provider of group benefits. He was a member of the company's senior leadership team, leading all group benefit sales while directing a national team of over 120 sales professionals. Wilbert received his Bachelor of Business Administration from the Terry College of Business at the University of Georgia in Athens, GA. He also earned a Master of Business Administration from the Robinson College of Business at Georgia State University in Atlanta.